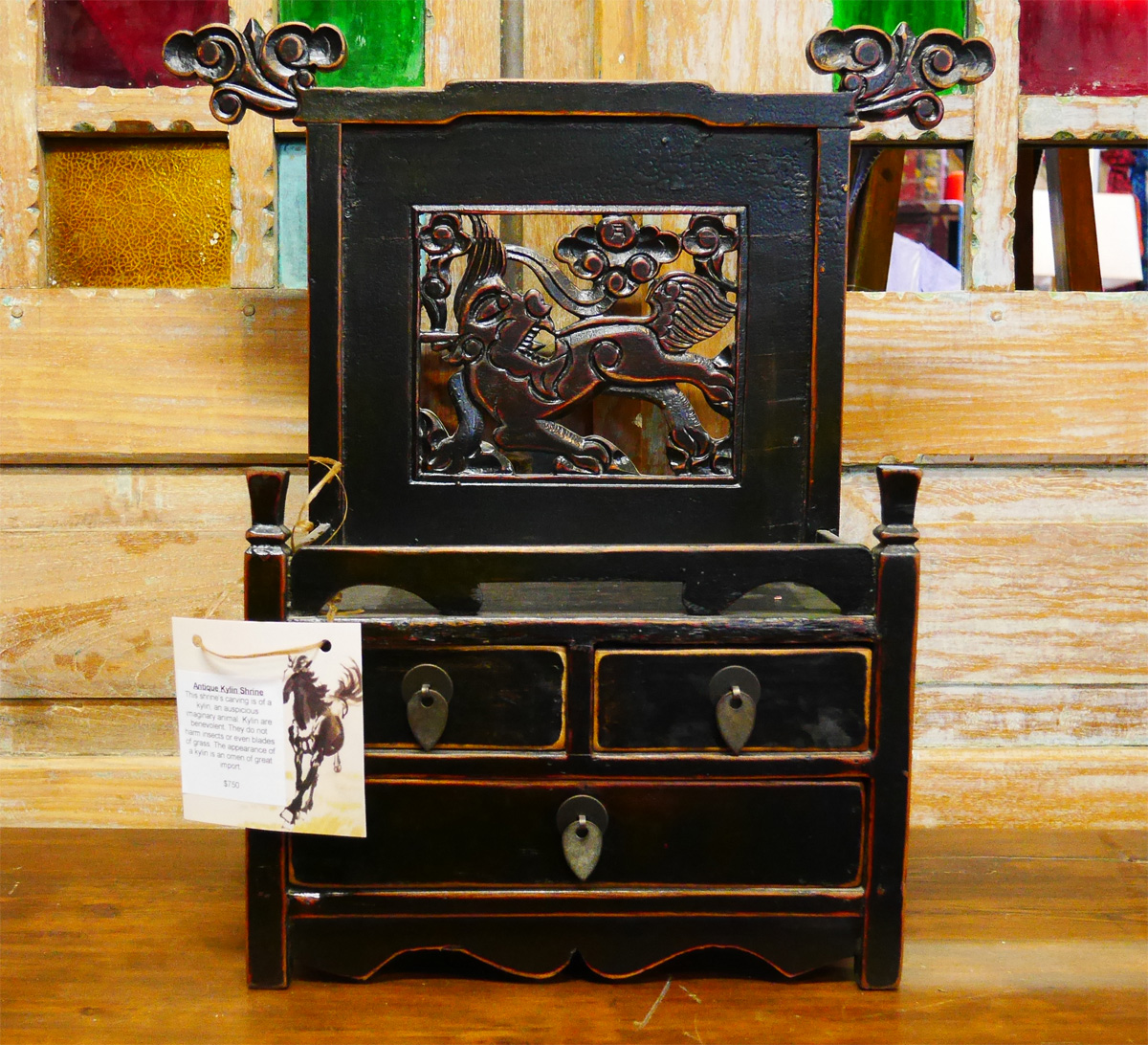 inventory
An Auspicious Kylin Shrine
The carving on this small shrine or altar is of a kylin, an auspicious imaginary animal.
The appearance of a kylin is an omen of great import. The kylin is a benevolent spirit. It does not harm insects or even damage blades of grass.
Two lovely carved wings flank the top of the piece.
12.5"W x 9.5" x 20 inches