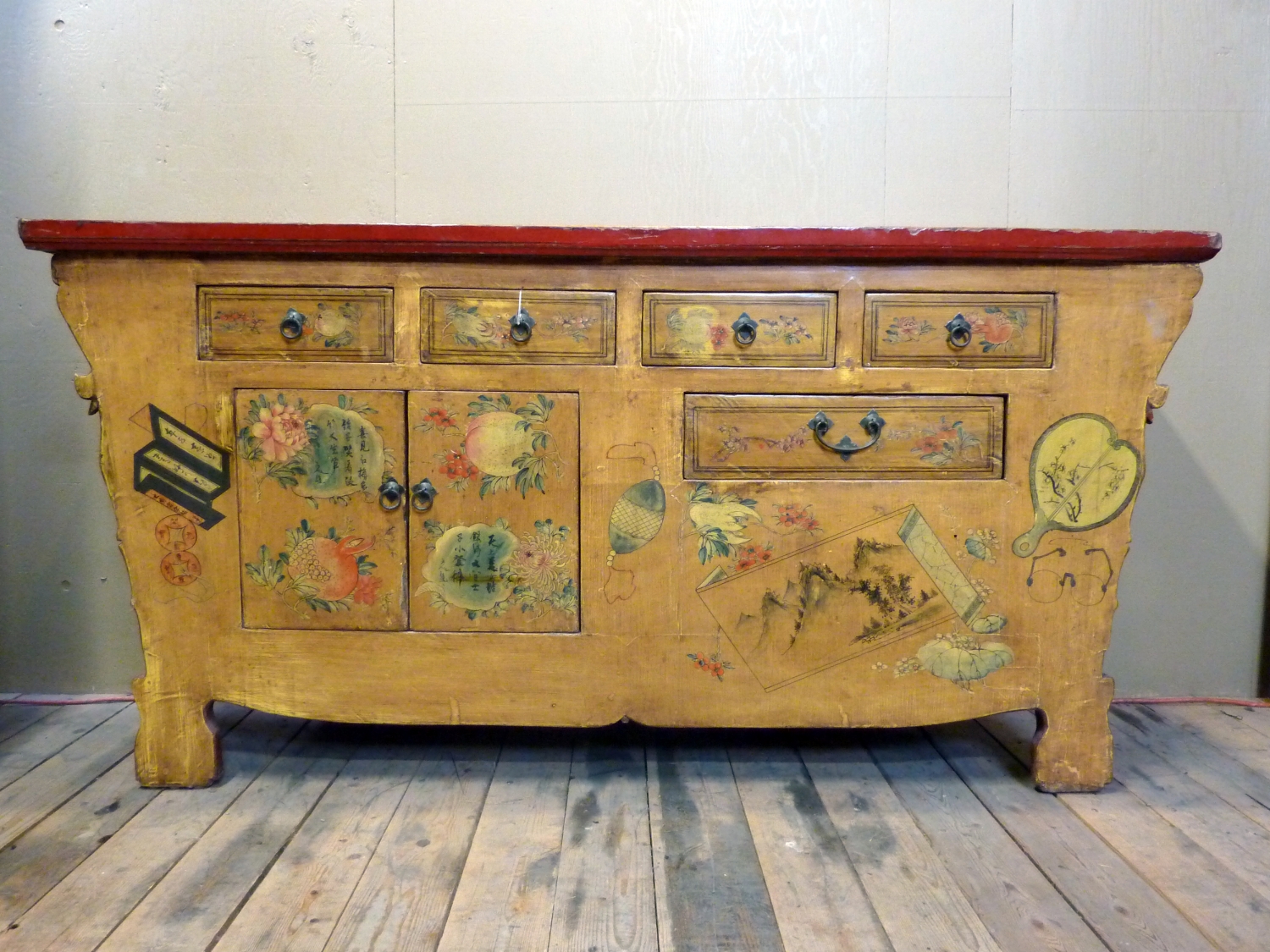 inventory
peach and pomegranate buffet
A beautiful buffet made by hand, and painted with great skill by master artisans
Antique painted buffet from gansu province in China; late Ch'ing period; five drawer, two doors;
This cabinet is rich in symbols: peaches, pomegranates, citrons, a three-stringed lute, a painting scroll, glasses, and coins, among others.
The peach has been a symbol of longevity for over 2000 years in China. Peach pits were carved into amulets and given to children to protect them and ensure long life.
The peach is featured with a pomegranate and a citron, which is known as the Three Abundances. The peach represents longevity; the pomegranate, with its numerous kernels, children; and the citron, what brings happiness -- this may be of a spiritual nature, or more prosaically, financial success.
Note the eyeglasses on the right side of the cabinet. Glasses are both a scholarly reference, and a protective symbol against bad spirits.
dimensions 69L x 20W x 34.5H